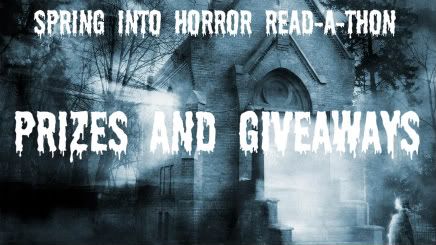 This is the prize promotion page for all the prizes being given away for the read-a-thon. At the end of this post, you will find details regarding how the prizes will be awarded at the end of the read-a-thon and the two giveaways being hosted by other bloggers who are participating.
Child Eater by Tiffane Messer
(
Two One print copy--International
)
Winners--Erin @ Oh, for the Hook of a Book, Gina @ Book Dragon's Lair)
Plagued by memories of an abnormal childhood, Tabitha devotes her life to chasing the thing that destroyed her life as she knew it. She takes on as many missing children cases as she can, hoping to reunite families so they won't have to suffer as she has. Her mother wants her to "meet a nice boy, settle down and raise a family." Tabitha scoffs at the mere idea.
Five year old Alice White is missing. Her room was left in shambles. Nothing about this small town or its haunting woods is normal. Is the "Child Eater" real or merely a story told by parents to keep their children out of the woods. Alice's case strangely parallels the only other missing child case the town has ever reported, but that was thirty years ago. What could they possibly have in common?
David Matherson is a local contractor. He just bought a house in town and he and his crew are fixing it up. He wasn't looking to get involved with a woman or with a missing child, but somehow he finds himself in the middle of the mix.
Will Tabitha find Alice in time? Can she solve the mystery of the "Child Eater" and bring Alice back home where she belongs?
About the author:
Tifanne Messer (1979- ) has always had a love of books. She learned to read at the young age of four. Since then, she has never been far from a book. She developed her love for writing early on, as well. She enjoyed writing stories for school and ultimately began writing for writing's sake. She has dabbled with poetry and written many short stories over the years.
In 2011, she entered the NaNoWriMo. The deadline was just what she needed to finally finish a novel. She devoted the entire month of November to writing this, her first full length novel. With every book she read, she dreamed of seeing her own name on the front cover of a book. When the economy tanked, and jobs became few and far between, she decided it was time to pursue her dream.
Visit Tiffane's
WEBSITE
Child Eater is available on Amazon
Books by J.L. Murphey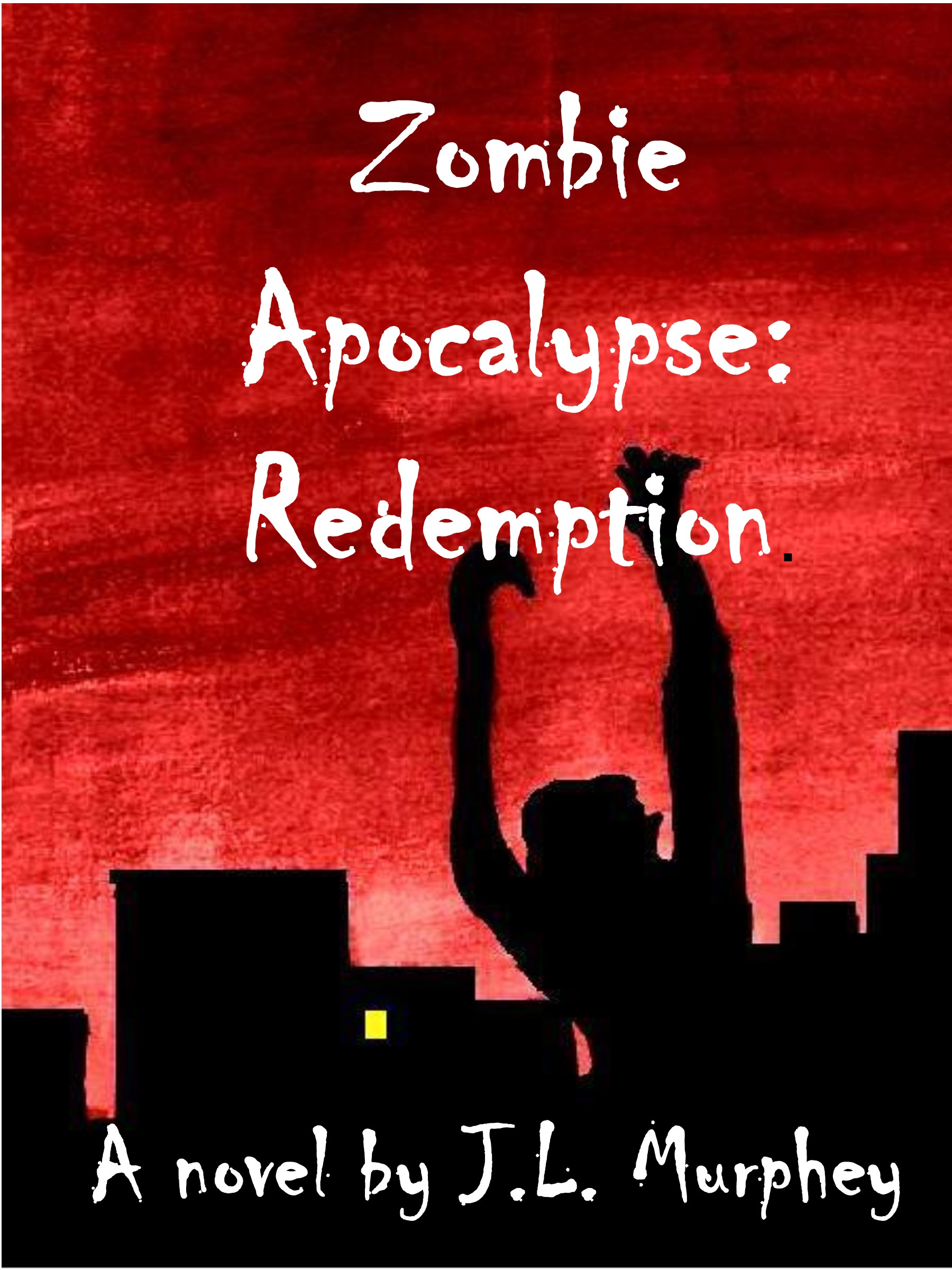 Zombie Apocalypse
(
3 2 1 eBooks--International
)
(Winners--Kai @ Fiction State of Mind, Aleksandra, Kate @ Midnight Book Girl)
Dr. Donna Cairn is a genetics researcher for the Center of Disease Control. When the CDC issued the Zombie Apocalypse Alert, she discounted it as a way of advertising hurricane preparedness. When a conspiracy buff working with her in the silo speaks to her about the debunked Hapgood theory of Earth Crust Displacement, she again discounts it as just that some wacko, paranoid rambling. But when radiation levels after the Japanese earthquakes starting rising, all bets were off.
Simple dog bite patients are dying from a mysterious fever. Bodies start coming up missing from the morgues across the globe. When the death count reaches over one quarter of the world's population dying due to this new plague, the CDC sends their best virologist, Kit Seger, to help Donna in her quest of finding the virus in her converted missile silo laboratory in Nebraska.
The dead have risen and hunger for human flesh. She never believed in zombies before, but now she believes in them. Can she and Kit find the cure before mankind becomes extinct? How do you cure people who are already dead? And better yet, how do you kill the dead?
Can it be that Donna's unborn niece and nephew are the answer? With the earthquakes rumbling, zombies at the gate, and time running out will they find what they are looking for? Man can only hope.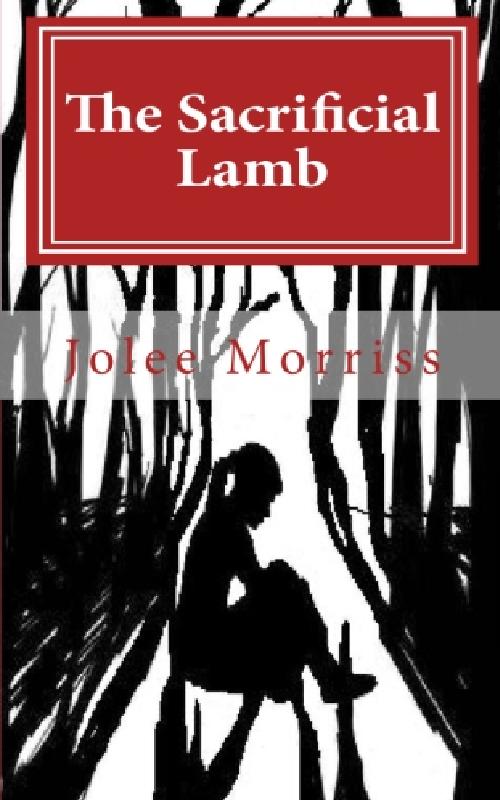 The Sacrificial Lamb (written under Jolee Morriss) (3 Two eBooks--International) Winners--Heather @ Book Stacks on Deck, Extremo Delirio, Darlene @ Darlene's Book Nook
Jacqueline Luann is an eleven-year old girl living in a small Georgia town. When she witnesses her brother's murder by her stepfather all hell breaks loose. In a town where timber is god and Olin, her stepfather, is the owner of a pulp manufacturing company, Jacqueline battles the good-ol'-boy system of corruption, payoffs, and back-alley handshake deals. With no family left to protect her, she is drawn into the adult world. Proving her stepfather's guilt becomes a "he said, she said" with him coming out on top. Who believes a child?
On this journey, she discovers Olin's physical and sexual abuse has left open wounds — some will heal with time while others never will. Will she find through her brother's sacrifice a new family who loves her and answers her unspoken prayers for security, warmth, and love? Or will Olin win this round too? He wants her silenced...permanently.
About the author:
I live in Coastal Georgia. Married and have had my soul mate in my life for over twenty years.We have four beautiful daughters and six absolutely wonderful grandchildren.
I've been a published writer for over thirty years. Genres under various pen names include, suspense/thrillers, science fiction, children, southern fiction, nonfiction, Christian nonfiction, and inspiration/motivation nonfiction, and humor. Articles published in various magazines.
Visit J.L.'s
WEBSITE
Available on
Smashwords
No Remorse by MaryLynn Bast
(signed print copy and bookmark, US only--enter giveaway at Krista's blog,
Book Review Club
)
Winner of this giveaway was Sary! Congrats!
Publication date: March 17, 2012
Due to her unusual birth, Amber has abilities no other werewolf has ever possessed. On the run since childhood, the lone wolf avoids contact with other werewolves at all cost, continually moving, constantly looking over her shoulder and always alone.
Everything changes when Amber saves a werewolf from the mere brink of death, Blake, the only werewolf to ever protect her. Love blossoms, but not without tribulations when Amber realizes she must help her new pack rescue a member who is being held hostage by a rival pack.
Warring with emotions of going from lone wolf to the pack leader's mate, Amber must decide if she is willing to risk Blake's life to know true family and friendship despite the fact that the Council is hell bent on locating her and will stop at nothing until she is found. Will Amber's special abilities be enough to keep everyone safe?
Visit MaryLynn
WEBSITE
|
FACEBOOK
|
FACEBOOK (HEART OF A WOLF)
|
FACEBOOK GROUP
|
BLOG TOUR
|
TWITTER
No Remorse: Heart of a Wolf Series (Volume 1)--Available on AMAZON
Watch the trailer
HERE
Eromenos by Melanie McDonald
(1 print copy--International)
Winner--Cayce @ Fighting Dreamer
Eros and Thanatos converge in the story of a glorious youth, an untimely death, and an imperial love affair that gives rise to the last pagan god of antiquity. In this coming-of-age novel set in the second century AD, Antinous of Bithynia, a Greek youth from Asia Minor, recounts his seven-year affair with Hadrian, fourteenth emperor of Rome. In a partnership more intimate than Hadrian's sanctioned political marriage to Sabina, Antinous captivates the most powerful ruler on earth both in life and after death.
This version of the affair between the emperor and his beloved ephebe vindicates the youth scorned by early Christian church fathers as a "shameless and scandalous boy" and "sordid and loathsome instrument of his master's lust."
EROMENOS
envisions the personal history of the young man who achieved apotheosis as a pagan god of antiquity, whose cult of worship lasted for hundreds of years—far longer than the cult of the emperor Hadrian.
In
EROMENOS
, the young man Antinous, whose beautiful image still may be found in works of art in museums around the world, finds a voice of his own at last. (from
Goodreads
)
Read my review
HERE
About the author:
Melanie McDonald won a 2008 Hawthornden Fellowship for her debut novel,
Eromenos
(March 2011, Seriously Good Books), a 2011 GalleyCat Handpicked Title and a finalist for the 2011 Next Generation Indie Book Awards. She has an MFA in fiction from the University of Arkansas. Her work has appeared in
New York Stories, Fugue, Indigenous Fiction,
and online in
Fiction Brigade
and
Squawk Back
. She has pursued her writing in New York, Galway, and Paris, where she studied with C. Michael Curtis, senior fiction editor for the
Atlantic Monthly
. She spent several months in Italy at work on
Eromenos
. A native of Arkansas, she now lives in Virginia.
Visit Melanie: WEBSITE |
FACEBOOK
Eromenos is available on AMAZON
From me: One of my favorite Anne Rice books...The Mummy Or Ramses the Damned (gently used mass market paperback--US only)
Winner--Diana @ Little Miss Drama Queen
Ramses the Great has reawakened in opulent Edwardian London. Having drunk the elixir of life, he is now Ramses the Damned, doomed forever to wander the earth, desperate to quell hungers that can never be satisfied. He becomes the close companion of a voluptuous heiress, Julie Stratford, but his cursed past again propels him toward disaster. He is tormented by searing memories of his last reawakening, at the behest of Cleopatra, his beloved queen of Egypt. And his intense longing for her, undiminished over the centuries, will force him to commit an act that will place everyone around him in the gravest danger...
***If you are in the U.S. and none of the above books appeal to you, I have two alternate choices (again for U.S. only)***
WINNER of The Physick Book of Deliverance Dane is Shaunesay
The Physick Book of Deliverance Dane by Katherine Howe
(gently used hardcover)
Harvard graduate student Connie Goodwin needs to spend her summer doing research for her doctoral dissertation. But when her mother asks her to handle the sale of Connie's grandmother's abandoned home near Salem, she can't refuse. As she is drawn deeper into the mysteries of the family house, Connie discovers an ancient key within a seventeenth-century Bible. The key contains a yellowing fragment of parchment with a name written upon it: Deliverance Dane. This discovery launches Connie on a quest—to find out who this woman was and to unearth a rare artifact of singular power: a physick book, its pages a secret repository for lost knowledge.
As the pieces of Deliverance's harrowing story begin to fall into place, Connie is haunted by visions of the long-ago witch trials, and she begins to fear that she is more tied to Salem's dark past than she could have ever imagined.
Written with astonishing conviction and grace, The Physick Book of Deliverance Dane travels seamlessly between the witch trials in the 1690s and a modern woman's story of mystery, intrigue and revelation.

Winner of The Witch's Trinity is Marla @ Starting the Next Chapter
The Witch's Trinity by Erika Mailman (gently used trade paperback)
San Francisco Chronicle Notable Book of 2007
The year is 1507, and severe famine strikes a small town in Germany. A friar arrives from a large city, claiming that the town is under the spell of witches in league with the devil. He brings with him a book called the Malleus Maleficarum—"The Witch's Hammer." It is a guide to gaining confessions of witchcraft. The friar promises he will identify the guilty woman who has brought God's anger upon the town, burn her, and restore bounty.
The elderly Güde Müller suffers stark and frightening visions; none in the village knows this, and Güde herself worries that the sharpness of her mind has begun to fade. Yet of one thing she is absolutely certain: She has become an object of scorn and a burden to her son's wife. In these desperate times, her daughter-in-law would prefer one less hungry mouth at the family table. As the friar turns his eye on each member of the tiny community, Güde dreads what her daughter-in-law might say to win his favor, and that her secret visions will be revealed.
***********
Giveaway Details:
This is a read-a-thon participant only giveaway. To be eligible, you must sign in at the starting line post when you start to read and complete a wrap-up post at the end and link it here at the official read-a-thon wrap-up (I will give everyone until Tuesday morning, 5/1, at 10am CST to complete their wrap-up posts). We have a total of 10 book prizes (and one prize being given away at
Krista's blog
) and 2 alternate prizes. This means there will be 10 winners. The first winner chosen will get first choice of all prizes listed and I will continue in this manner until all 10 winners are drawn. If a US winner does not wish to choose one of the donated prizes, they have the option to choose one of the alternate books (from me). I do ask that anyone who wins a prize from me to please bear with me in sending the book(s) out. My family is in a financial pinch right now so it might take me a bit to post them. I will greatly appreciate your patience. All other prizes are either eBooks which will be obtained via email or coupon code or print copies will be shipped by the authors. Winners will be chosen after the wrap-up post deadline (see above).
Other giveaways:
Again, to enter for a signed copy and bookmark of
No Remorse
by MaryLynn Bast, visit
Book Review Club
. Thanks, Krista!