My thoughts
:
This is one intriguing book. From page one, it grabs hold and doesn't let go until the very end, and even then it's not easily forgotten. It's atmospheric and the characters add to that atmosphere. I was very impressed with the characters; very fleshed out and interesting. Centered around Jane, the enigmatic figure we are introduced to in the first few pages as a figure on a road, narrowly avoided by a swerving truck, these characters bend as if directed by an unseen will. Jane seems to be the force behind that will. The minute she stepped foot in Graynier, things started to change. What I like best, I think, is Kernochan's no-holds-barred, in your face prose. Don't be expecting a light read here. This book is gritty and honest. And the subject of reincarnation, endlessly fascinating to me, is very much present.
Jane Was Here
is a book that should be on some best of lists. It certainly is one of the best books I've read in 2011.
About the book
:
A thriller that explores reincarnation, Jane Was Here follows a mysterious young woman, who calls herself Jane, who turns up in a small New England town. She claims a fragmentary memory of growing up in the town, yet she has never been there before in her life. Upon her arrival, strange and alarming things begin happening to some of the town's inhabitants. As Jane's memories reawaken piece by piece, they carry her back to a long-buried secret, while the townspeople hurtle forward to a horrific event when past and present fatally collide. A centuries-old mystery will resolve, and karma will claim its due.
This review is part of a book tour with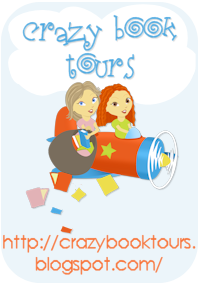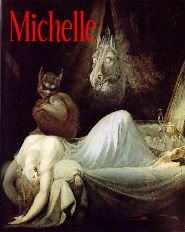 DISCLAIMER: I received a copy of this book in conjunction with a tour for Crazy Book Tours in exchange for an honest review. I received no monetary compensation.